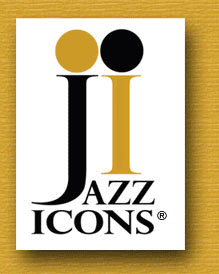 Just became aware of this.
From this press release:
"A major event is about to take place in the world of Jazz—the release of the Jazz Icons™ DVD Series featuring filmed concerts by the most pivotal and influential jazz artists of the 20th century. Filmed in Europe between 1957 and 1978, the Jazz Icons™ DVDs feature the greatest legends of jazz captured in their prime and accompanied by some of the most legendary side-musicians of the day. Lost in the vaults of European television studios (in some cases for nearly 50 years!), Reelin' In The Years Productions and TDK Recording Media Europe S.A. are proud to announce the September 26, 2006 release of the first nine titles of the illustrious series featuring 60-90 minute performances by Thelonious Monk, Ella Fitzgerald, Louis Armstrong, Dizzy Gillespie, Quincy Jones, Count Basie, Art Blakey & The Jazz Messengers, Buddy Rich and Chet Baker. All nine Jazz Icons™ DVD titles are distributed by Naxos Of America and sold separately."
"Each of the nine Jazz Icons™ DVDs features one or more concerts filmed live in television studios and concert halls throughout Europe during one of the most creative periods in jazz history (the majority of the material being filmed between 1957 and 1966). None of these performances has ever been officially released, and in many cases, the material was never originally broadcast. In addition, every performance in the Jazz Icons™ DVD series has been re-transferred and re-mastered from the best-quality, original masters yielding excellent sound and video. As with last year's phenomenal discovery of the Thelonious Monk Quartet with John Coltrane At Carnegie Hall concert, which went on to sell over 200,000 CDs, this series is also a major find and treasure to the world of recorded and filmed jazz music. To quote noted jazz writer and historian Ira Gitler (author of The Biographical Encyclopedia of Jazz), "These nine historic DVDs are among the most important visual/aural documents to be discovered in the history of Jazz. Now, most importantly, they are available to the entire world.